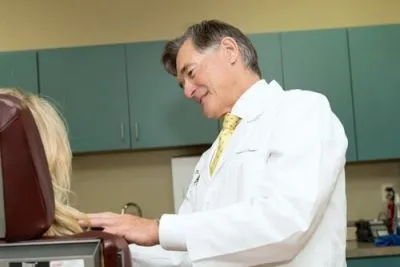 "Making it as painless as possible"
We strive to limit all types of pain and discomfort. Not only physical pain, but emotional, mental and financial. We do our utmost to schedule and see patients in a timely manner both before and after the surgery. We feel our fee schedule is extremely competitive. We pride our practice on our timely responsiveness to patient's concerns and questions. We will be there to answer questions before and after procedures to help limit expected anxieties. It would be an honor and privilege to help you achieve your goal.
The office is conveniently located at 530 Hammill Lane, Reno, NV, 89511. Access to Hammill Lane is easily achieved from Kietzke lane. It is a stand alone building with designated/reserved parking spaces. A rear entrance is available for patients seeking maximal discretion. The waiting area is open and inviting with multiple pieces of original art displayed on the walls. Patient examination and procedure areas are also roomy easily allowing accompanying significant others. Please come and see what we can do for you.